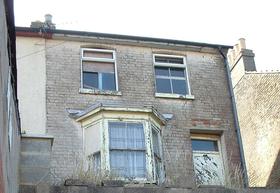 No Use Empty, the longest-running empty property initiative in the country which is run by KCC, is expanding its operations by partnering with Medway Council.
Latest council tax records show that there are a total of 6,798 long-term vacant dwellings in Kent alone. However, without the 500 properties per year which NUE is returning to use, the number of long-term empty properties would be significantly higher. Medway's figure for long-term vacant properties is 1,573.
The NUE team has seen an unprecedented increase in loan applications over the last 18 months with 63 individual loans being awarded with a value of £9.6million. This means a further 166 homes will soon be back into use providing much-needed homes across the county.
Since 2005 NUE has recycled loans to the value of £43million which has leveraged an additional £37million from the public/private sectors, making a total of £80million investment into tackling the problem of empty homes. The programme is delivered by KCC in partnership with all 12 district councils in the county.
KCC's Cabinet Member for Economic Development, Derek Murphy, said: "No Use Empty has been combating the on-going problem of empty homes through a variety of interventions with impressive results. In these challenging times initiatives such as this are becoming increasingly important. We realised that the scheme could be replicated and are pleased to announce that Medway Council are our latest partner to join us. This is a tremendous boost for our nationally recognised NUE brand which continues to go from strength to strength and now has blanket coverage across Kent and Medway. NUE is ready to administer new loan applications and help Kent's economy recover as well as delivering the homes required."
Cllr Howard Doe, Medway Council's Portfolio Holder for Housing, said: "I am pleased that we have joined the No Use Empty Scheme which will help bring empty properties in Medway back into use, providing much-needed homes for residents. I would encourage residents with empty properties to find out more about the scheme and how we can help them turn their house into someone's home."